Services & Expertise
---
At PINJANI & VADRIA, we have substantial experience of advising on high-level matters and transactions, falling under the heads of all major civil, corporate and commercial laws including securities, derivatives and exchange laws, competition laws, service and labour laws, privatization laws, company and partnership laws, international and local arbitrations, constitutional law, financial and foreign exchange laws and property and rent laws. Our lawyers regularly provide litigation services and have rights of audience from the Subordinate Courts all the way up to the Supreme Court of Pakistan. Furthermore, our team is fully geared and experienced at conducting legal audits and due diligences, mergers, de-mergers and reverse merger of companies, and drafting / negotiation of all types of commercial contracts / agreements.

---
Litigation
We provide extensive litigation services, with specialization in constitutional, financial crime and company jurisdiction matters. Our lawyers have rights of audience from the Subordinate Courts all the way to the Supreme Court of Pakistan.

---
Mergers & Acquisitions
The consolidation of companies or assets through various types of financial transactions, including mergers and acquisitions. We are fully equipped to provide complete services in respect of transactions relating to mergers and acquisitions.
---

---
Banking & Finance
The area of law which subjects banks to certain requirements, restrictions and guidelines, designed to create market transparency between banking institutions and the individuals and corporations with whom they conduct business, among other things.

---
Trust & Estates
It is a fiduciary arrangement that allows a third party, or trustee, to hold assets on behalf of a beneficiary or beneficiaries.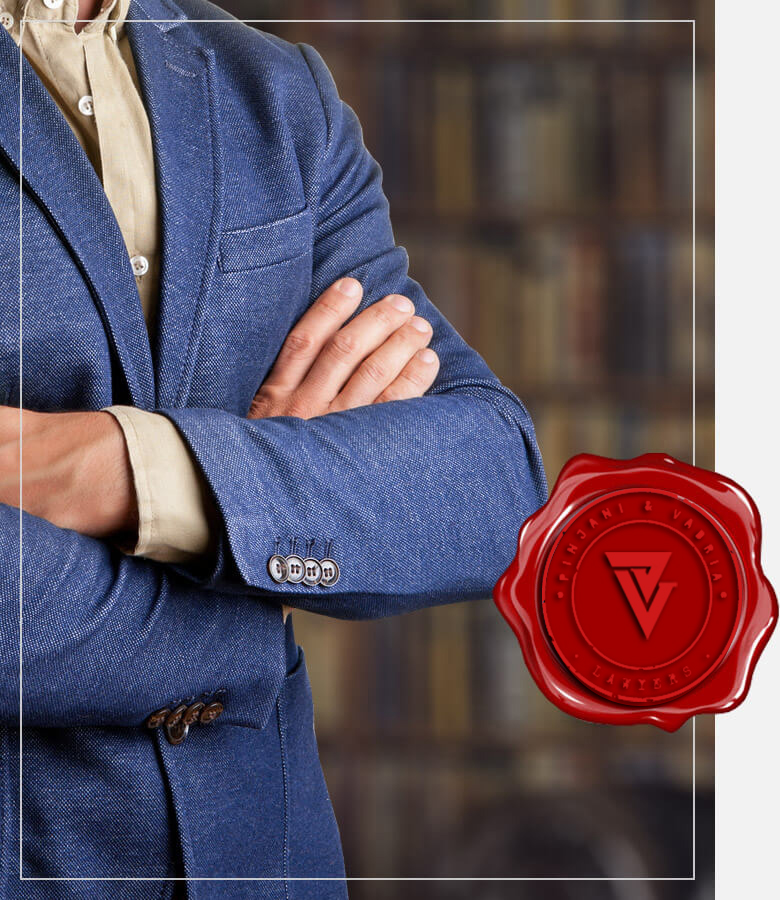 We commit ourselves to providing legal services and legal advice of the highest calibre based on an in-depth analysis of the issues being faced by the client and the applicable laws of Pakistan. We provide practical solutions to all legal matters, whether the matter is contentious or noncontentious, and believe in providing the best possible legal representation to our clients' through commitment, dedication and professionalism. Our law Firm has had the unique experience of dealing with sensitive and monumental legal matters including but not limited to the fields of constitution, corporate, commercial, financial-crimes, banking and civil matters.
---
Our Qualified Team of Professionals.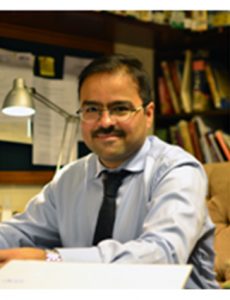 Mr. Ravi Pinjani
MANAGING PARTNER
---
---
Our Managing Partner, Mr. Ravi Pinjani is an Advocate of the Supreme Court and a Barrister-at-Law (Gray's Inn, UK). He is an alumnus of the Columbia University (New York), where he was awarded the Justice Harlan Fiske Stone Scholar award and is also a Fulbright Scholar.
He also is an Attorney-at-Law, with practice rights in the state of New York, USA. Mr Pinjani has been practicing law since 2006 and in 2012 he took charge of the lawfirm M/s Hussain & Haider as its Managing Partner until 2019.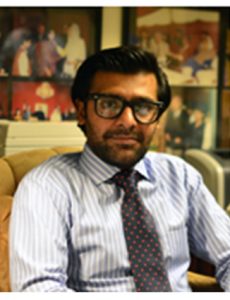 Mr. Umair R. Vadria
CORPORATE PARTNER
---
---
Mr Vadria is an Advocate of the High Courts and holds a law degree from the University of London. He has been practising law since 2005 and joined hands with Mr Pinjani as a Partner in M/s Hussain & Haider in 2014, which was subsequently renamed as M/s Hussain, Haider, Pinjani & Vadria and continued as such until 2019. Mr. Vadria has been actively involved with the Government of Sindh in relation to various projects being undertaken under the head of Public Private Partnerships.
Our Associates
Meet Our Teamof Professionals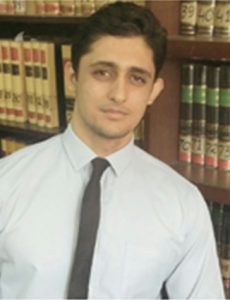 Hamza Hidayatallah
Senior Associate
---
---
Hamza H. Hidayatallah is a Senior Associate with the firm. He has trained as a Barrister-at-Law with the Honourable Society of Middle Temple, having completed the Bar Professional Training Course from BPP University, London and his Legum Baccalaureus (LLB) from the University of London (International Programmes)...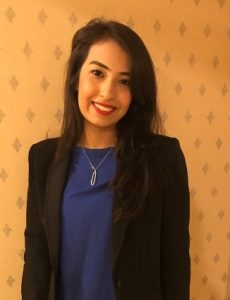 Omrazia Nadeem
Associate
---
---
Ms. Omrazia Nadeem is an Associate with the firm. She graduated with an LLB (Hons) as a distinguished achiever from University of London (International Program) with four distinctions over the course of her degree. In recognition, the University of London, certified her as having achieved the highest mark in Contract Law...
Pinjani & Vadria is a law firm operating in Pakistan, providing a broad spectrum of legal services, both contentious and non-contentious. The firm is led by two Partners, namely Mr. Ravi Pinjani who heads the litigation and alternate dispute resolution practice, and Mr. Umair Vadria who handles the corporate and commercial transactions and related advisory. The Partners are assisted by numerous lawyers who synergize together in providing high quality, dedicated and practical legal support to clients. We contribute meaningfully to the discourse on legal developments and trends in the practices and sectors we work in. We believe in the holistic development of our people.
---
---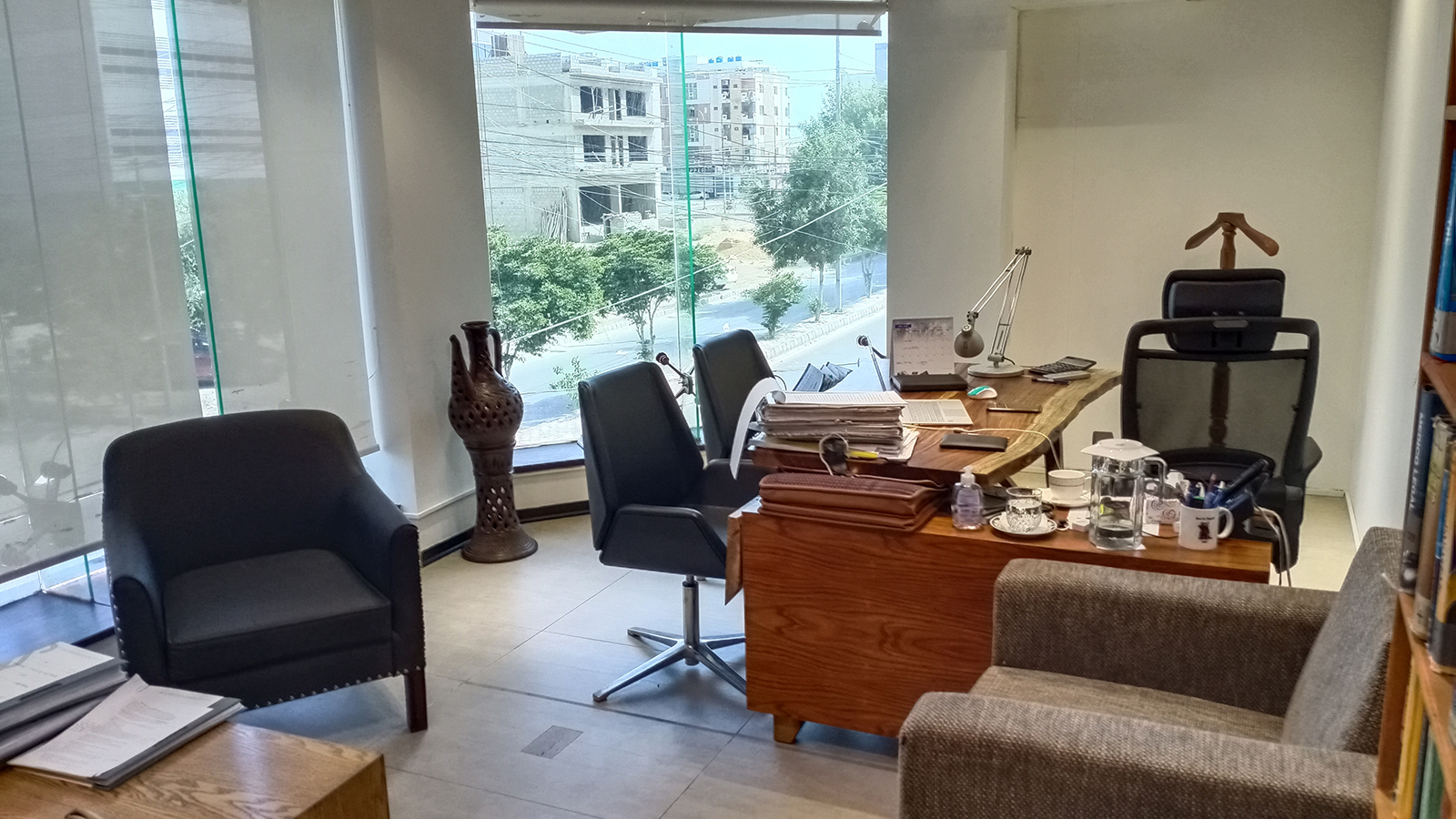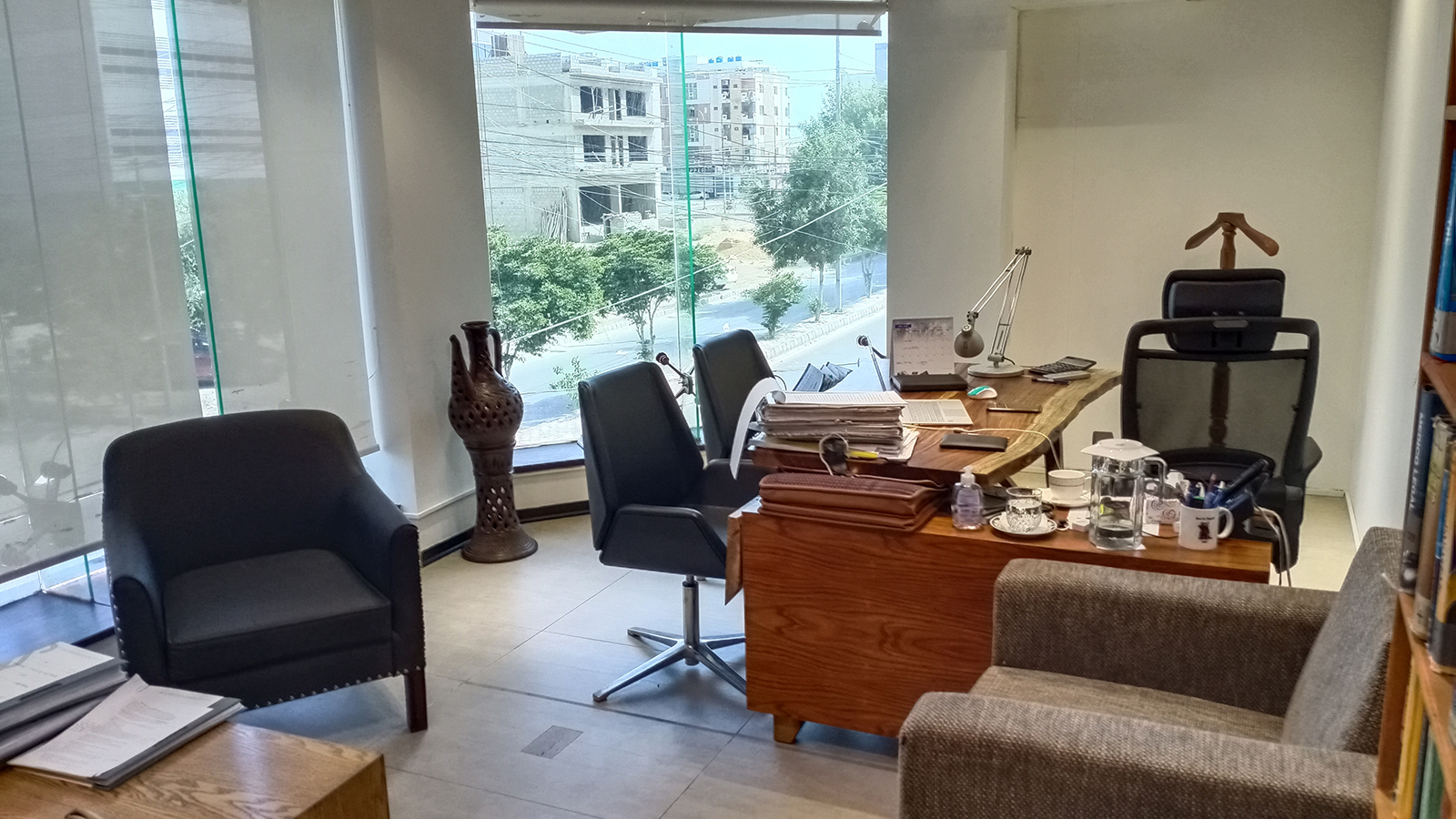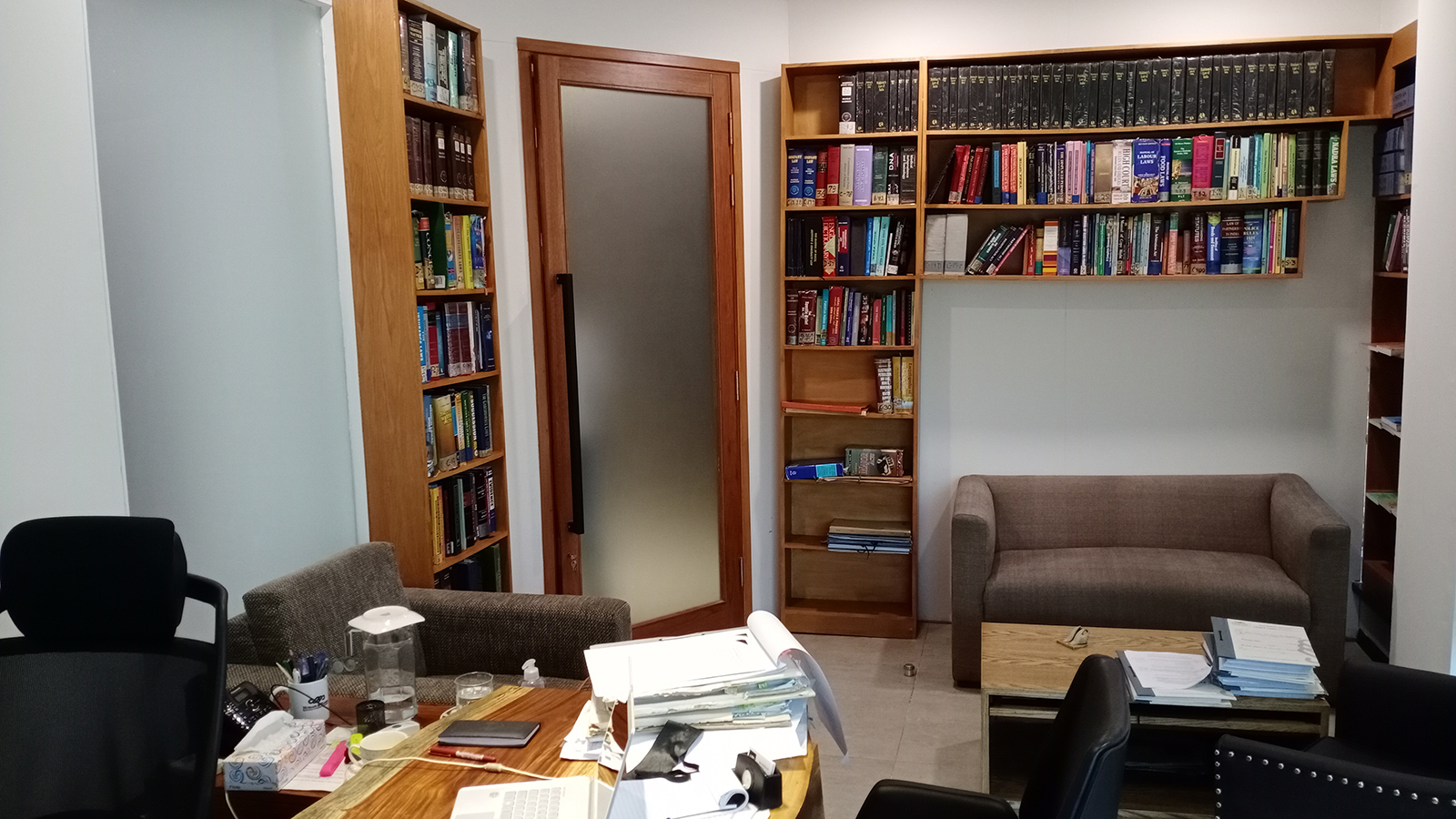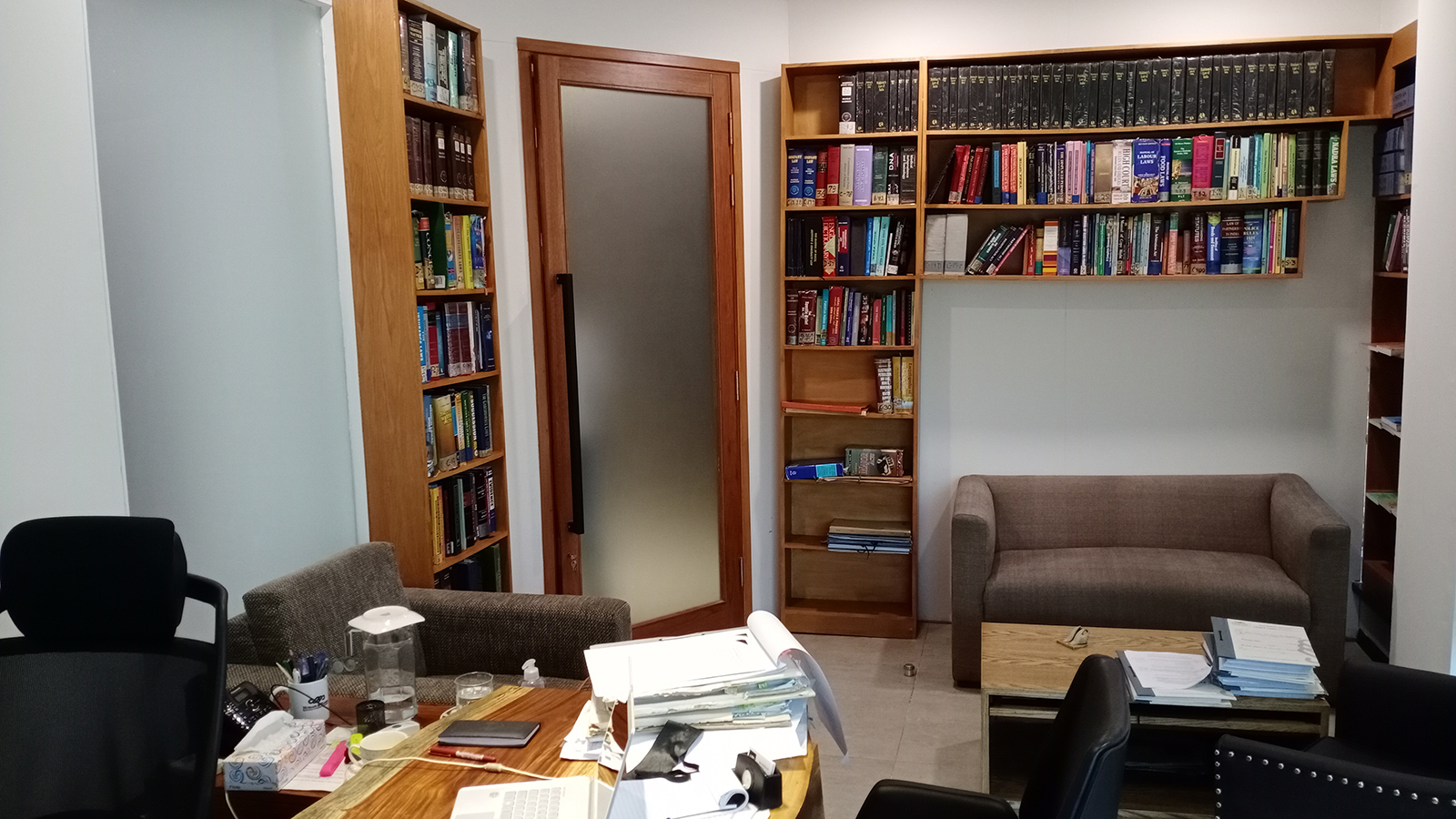 Dedicated to superior client service, the firm is recognized for providing unsurpassed legal representation, counseling, guidance and support to its clients. We provide tailored legal knowledge and solutions to companies, management, boards of directors and individuals, ensuring our clients are guided through the legal process with the highest degree of personal attention and professional integrity.
---